Quotations of Hygiene Cleaning Equipment from Clients
Views: 366 Update date: May 12,2022
WONE, a leader in the field of industrial hygiene, commit to food safety & public hygiene. We offer standard hygiene solution and technical support. Recently, we got some quotations of hygiene cleaning equipment from clients, below are the details:
1. Product: Foam Trolley EFT-11
Quotation: Please provide us more document and quotation of this product.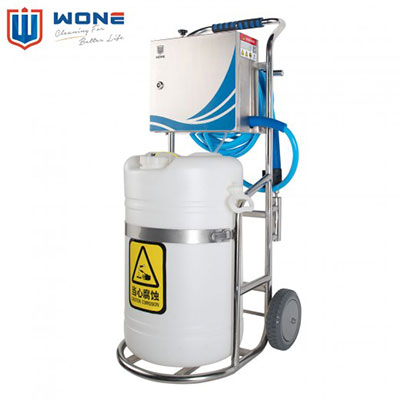 2. Product: Multi-Function
Cleaning Station
EFC-325
Quotation: One of Customer is looking for the Decentralized Cleaning System. Below are the details for the system required, De- centralized cleaning system - 2 chemicals plus water,
1 - Low pressure pump capacity for 10 users. Pressure 20-25 bar Flow 0-300 liter/min.
2 - Satellite station - 10 unit. The unit equipped with injector pick up 2 to 3 chemicals.
3 - Hose kit 30 meter with spray gun - 10 pcs.
4 - Hose reel for hose kit - 10pcs.
5 - Holder for chemical can 20 to 30 pcs.
6- Nozzle kit for connecting to hose kit. Long and short rinse nozzles, Foam lance, Disinfectant nozzle, Stainless steel rack. Please quote for the same.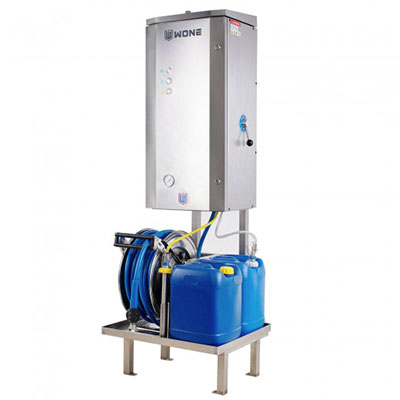 WONE's cleaning systems help users improve hygiene standards, protect food safety and prevent disease transmission. If you are interested in our
hygiene cleaning equipments
, please feel free to contact us:
Mobile: +86-13710071806
Tel: +86-400-018-7838
Fax: +86-20-39922707
E-mail: windyxia@wonegroup.cn
johnny@wonegroup.cn
WhatsApp: +86-13711555704
WeChat: W13711555704
Next: Quotations of Hygiene Station from Clients