Cleaning Systems
WONE understand industrial hygiene requirements, and know how to integrate cleaning & disinfection system into your factory process. We offer integrated cleaning and sanitizing solutions for open plant and manufacturing facility. Help maintain a clean and sterile work environment, which is very import for food safety.
Cleaning Systems:
Centralized OPC
Decentralized OPC
Mobile OPC Systems
For Rinsing, Foaming and Disinfecting.
Time saving, High efficient, Cost effective and labor saving.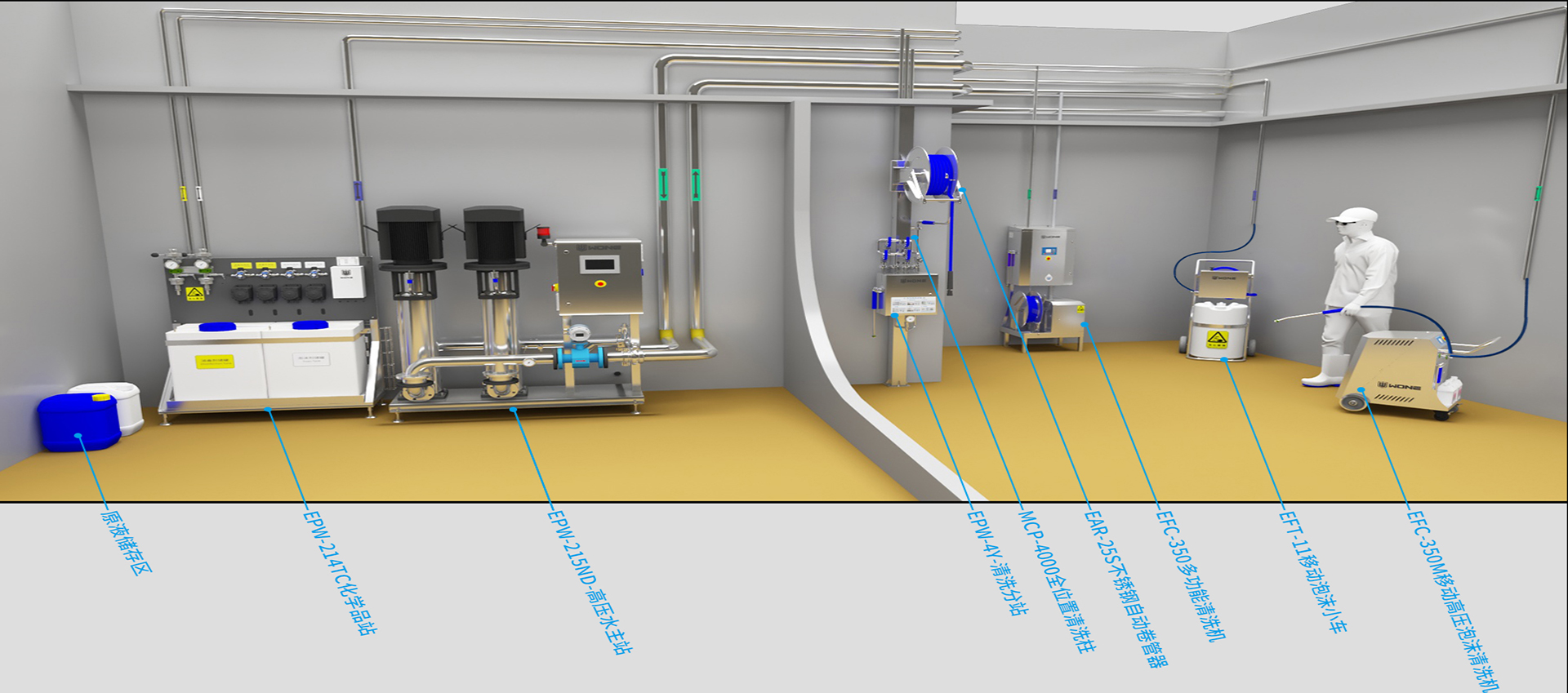 Displaying 1 to 8 ( of 8 products)