Air Disinfection
Our innovative UV & Ozone combination system and disinfectant fogger sprayer enable efficiently remove hazardous elements such as germs, bacteria, fungi and viruses from air. Also thoroughly disinfect difficult-to-reach places.
Research shows, micro-organism in the air can survive up to 3hrs. Once they contact food or manufacturing facility, it will rapid multiply and growth, which will rise to safety issues. WONE air sterilizer machines and purifier systems will greatly help to reduce the contamination risks.
Products Range:
UV & Ozone combination systems.
Disinfectant fogger sprayer.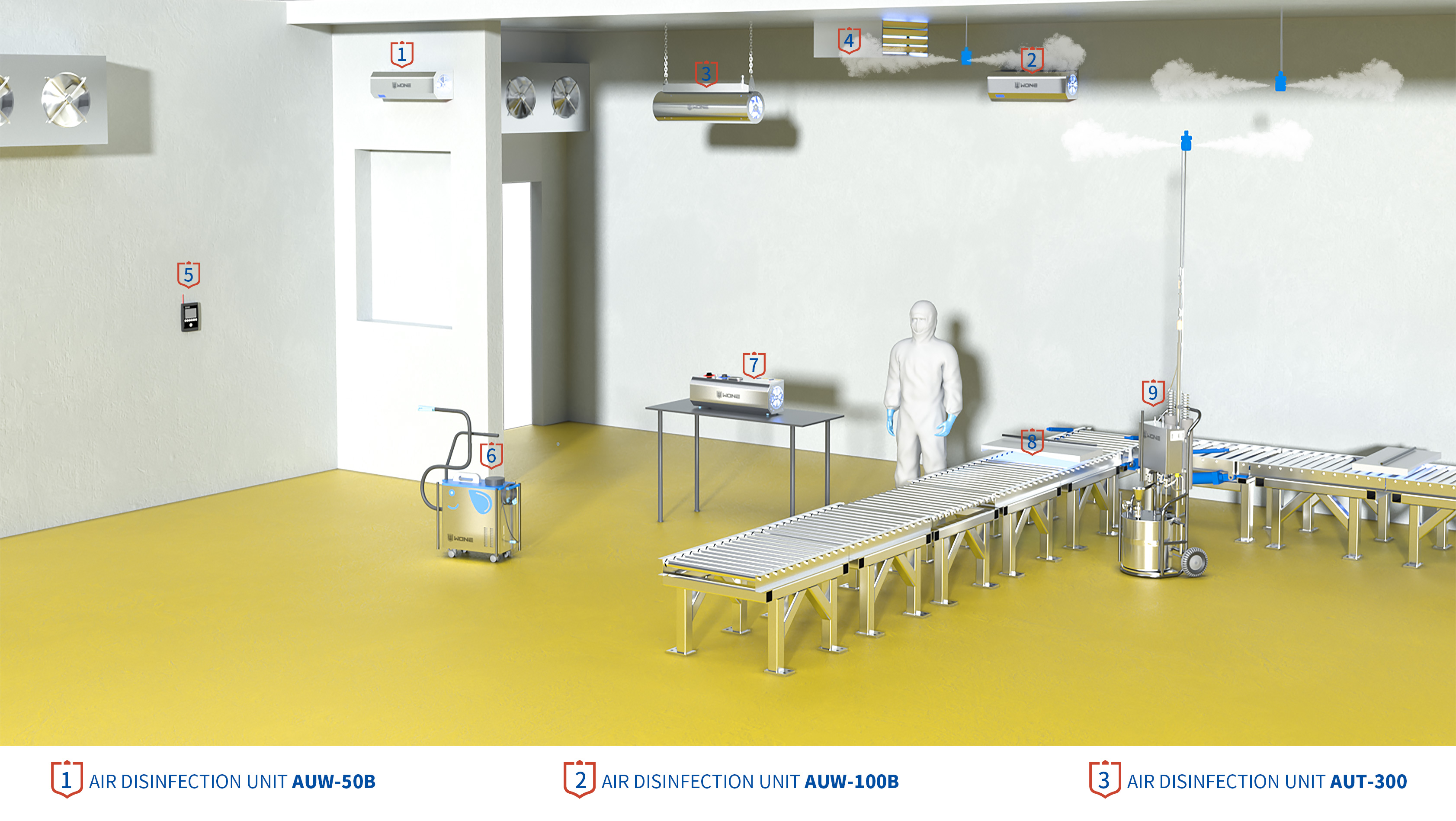 Displaying 1 to 4 ( of 4 products)