Hygienic essentials of meat processing enterprises and high-pressure
Views: 737 Update date: Feb 07,2021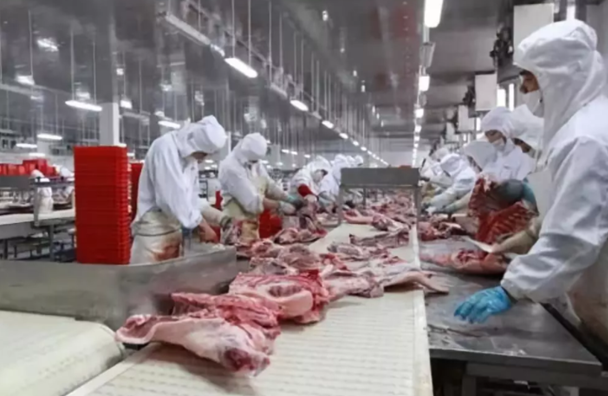 1. Cleaning and disinfection of common areas in meat processing enterprises
· The equipment, tools, and consoles in the production workshop should be cleaned and disinfected frequently.
· Clean the floor, walls, and drains of the processing site, and disinfect if necessary.
· Changing rooms, shower rooms, toilets, restrooms and other public places should be cleaned, cleaned, disinfected and kept clean.
2. Commonly used measures for microbial control in meat processing enterprises
· Configuration and maintenance of sanitary facilities and equipment
· Cultivation of employees' personal hygiene habits and regular health checks
· Disinfection of ambient air
· Cleaning and disinfection of public areas
· Cleaning and disinfection of production equipment and production tools
· Standard use of cleaning and disinfecting agents
· Microbiological testing of raw materials and packaging materials
3. Hygienic effect verification
· At least every 2 hours, use a chlorine test paper to determine the concentration of the agent in the disinfection facility.
· Supervise and inspect the preparation and disinfection of disinfectants and the temperature of disinfection hot water at any time, and use the ATP Fluorometer to test the sanitation and cleanliness of the environment, personnel, and tools at any time.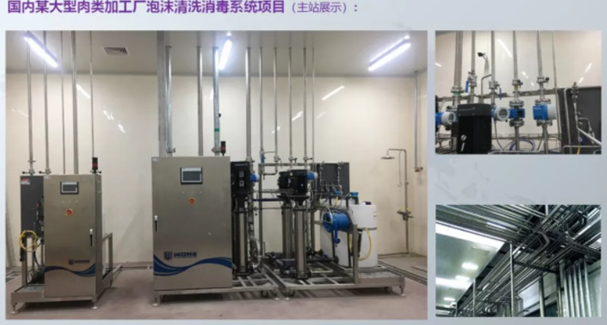 Aiming at the characteristics of the meat processing industry, Woan has designed and developed high-pressure foam cleaning equipment and cleaning agents, which can efficiently and thoroughly solve such on-site cleaning and disinfection problems.
**Professional cleaning equipment provider, escort for regulated production and food safety.
More information, please contact local Wone service person or visit Wone website.
https://www.wonehygiene.com/
Tel:+86 20 39922700
Fax:+86 20 39922707
Sales hotline:18028004410 -18028004417
After-sales hotline:18026312060 -18026312062
Boot washing machine, shoe drying machine, boot drying machine, mobile phone washing machine, stainless steel hand dryer, stainless steel disinfection wardrobe, personnel sanitation equipment, high-pressure foam cleaning machine, mobile foam cleaning machine, air disinfection machine, sodium hypochlorite generator, chlorine dioxide generator, Ozone disinfection machine, hopper cleaning machine, multi-head scale cleaning machine, food factory special cleaning system, non-standard custom cleaning and disinfection equipment, foam cleaning agent, disinfectant, personal hygiene station, Boots drying rack, Boot cleaning machine, Auto hands washing, High-Speed Hand Dryer.
Prev: Design and management of personnel passages in food factories
Next: Cleaning and disinfection of shoes and boots in food factories