Hygiene Station: Solutions for Personal Hygiene between Production and Other Areas
Views: 29 Update date: Sep 12,2023
Every modern food related facility, such as food processing plant, large kitchen or a slaughterhouse is subjected to strict hygiene regulations and modern guidelines.Wone provides know-how and means to enforce regulations and guidelines in food related facilities.Our solutions for personal hygiene between production areas and other areas within a factory include hand and foot-sole disinfection and controled entry/exit.
Maintaining proper hygiene is essential in any setting, but it is particularly crucial in production areas where there is constant interaction between people, equipment, and various materials. In these environments, the risk of contamination is significantly higher, making it vital to have effective solutions for personal hygiene. This is where hygiene stations come into play, providing a dedicated space for employees to clean themselves and reduce the likelihood of cross-contamination.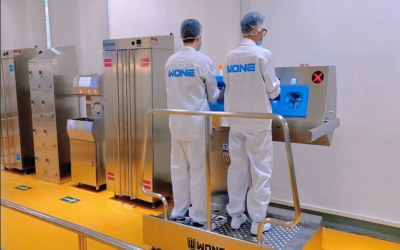 A hygiene station serves as a centralized location where individuals can perform hygiene-related activities such as handwashing, sole disinfection and sanitizing equipment. They are strategically placed in areas that act as a barrier between production spaces and other non-production areas. Companies that prioritize hygiene invest in these stations to create a safe and clean environment for their employees while adhering to industry regulations.
One of the primary features of a hygiene station is a dedicated handwashing area. Frequent handwashing is the most effective way to eliminate germs and prevent their spread. Hygiene stations are equipped with sinks, soap dispensers, and disinfectant dispensers to ensure proper hand hygiene. Some stations also include touchless dispensers to minimize cross-contamination risks.
To enhance the effectiveness of the handwashing process, hygiene stations may also offer hand sanitizers. Hand sanitizers act as a supplementary measure when handwashing facilities are not easily accessible or during situations when frequent handwashing is not feasible. Including hand sanitizers in hygiene stations provides an additional layer of protection and promotes good hygiene practices.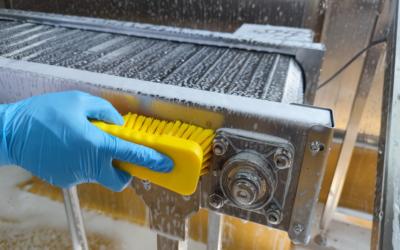 One of the challenges in maintaining a clean and safe environment is ensuring that equipment and tools are consistently sanitized. Hygiene stations can include dedicated areas for sanitizing equipment. This can be done through the use of disinfectant wipes or sprays, or other approved sanitizing methods. By providing easy access to equipment sanitization facilities, hygiene stations play a crucial role in preventing the spread of pathogens and contaminants.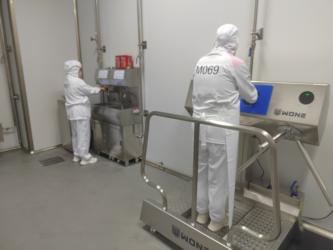 While hygiene stations offer a comprehensive solution for maintaining personal hygiene, it is essential to establish proper protocols and guidelines to maximize their effectiveness. Companies must educate employees about the importance of personal hygiene and the correct use of hygiene station facilities. Regular training sessions and reminders can help reinforce good hygiene practices and minimize the potential for contamination.
In conclusion, hygiene stations are vital for maintaining personal hygiene in production areas and preventing cross-contamination between different areas of a facility. By offering dedicated handwashing areas, facilities for foot sole disinfection and promoting awareness of proper hygiene practices, hygiene stations provide an effective solution for maintaining a safe and clean environment. Implementing hygiene stations not only ensures compliance with industry regulations but also prioritizes the health and well-being of employees. With the right infrastructure and protocols in place, hygiene stations can significantly contribute to reducing the risks associated with production-related contamination.
Next: How to Control Chemicals in the Food Shop