Food handling area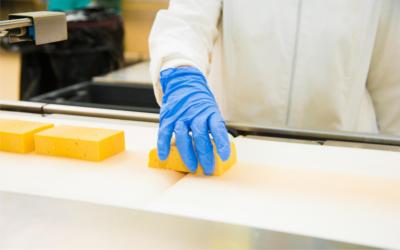 Since wet environments encourage microbial growth, special efforts should be made to keep production areas as dry as possible. Wet cleaning shall not be used in areas where the product is exposed, and can be contaminated by aerosols.
Care shall be taken to adequately clean dead-spots, such as by-pass valves, sample cocks and overflow siphons in fillers. A routine program for verifying the adequacy of cleaning these spots should be in place.
It is recommended to configure an air sterilizer in high-clean areas such as cooling areas and inner packaging areas: the reasons are as follows:
The high-clean area should control the microbial level in the workshop environment, which also includes the maintenance of air cleanliness
Some areas in the high-cleaning area sometimes work for a long time, and it is impossible to carry out post-shift disinfection in time
The area of high cleanliness is often relatively small. Using an air disinfector can increase the local ozone concentration in a small area to achieve more thorough disinfection
Hands are very important food contact surfaces in high-clean areas where manual operations are performed. Frequent hand washing is very important to keep hands clean. will affect the product.
secondary processing and packing line, many areas are sensitive to humidity, more cleaning facilities can be considered to be set up in the cleaning room