Equipped with air disinfection machine, trains can effectively prevent influenza
Views: 732 Update date: Apr 06,2022
Influenza generally occurs in winter and spring in north, and in summer and winter in southern China. In recent years, influenza epidemics have occurred in many parts of our country, which has aroused social concern. Trains are one of the most important means of transportation in our daily life. Every year during the Spring Festival, billions of people have to be transported into a "great migration". With such a large-scale flow of people, to prevent the spread of various respiratory diseases, the Ministry of Health of the People's Republic of China attaches great importance to it. Even the WHO representative office in China issued a statement saying: "Given the potentially unpredictable nature of population movements and influenza virus activity ahead of Chinese New Year, vigilance and close monitoring must continue."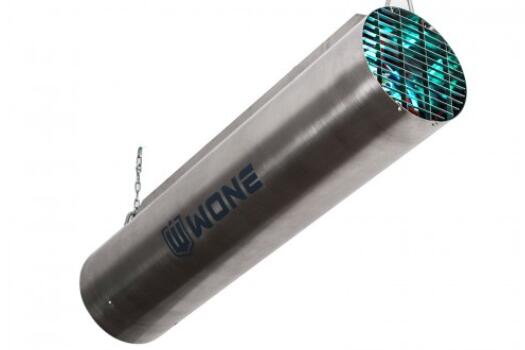 On long-distance trains, the carriages are narrow, relatively closed, and the air circulation is not good, which is easy to provide a "good opportunity" for the raging of the flu virus. During special holidays, the crowd density is high, the frequency of close contact increases, and due to limited travel conditions, it is difficult for people to wash their hands frequently, especially in densely populated areas such as hard-seat carriages, where the sanitation conditions are poor, which increases the possibility of bacterial growth. Relevant domestic experts suggest that
air disinfection machines
can be installed inside the carriage to purify and disinfect the air, which can effectively prevent the spread of influenza virus.
Prev: What Are the Features of Ceiling-mounted Air Disinfection Machine?
Next: Is it necessary to install air disinfection machines in the airport?