Choose air disinfection machine for removing formaldehyde in the office
Views: 276 Update date: Jun 14,2022
Is it better to use an air disinfection machine for air purification in the office? Or is it better to use an air purifier?
With the development of enterprises and the improvement of people's living standards, many corporate executives want to create a beautiful office environment, so that employees can work with more peace of mind. Today's white-collar workers spend at least one-third of the day in the office, and the interior decoration and decoration have a certain impact on work efficiency. When we are pursuing high-end decoration, have we considered whether it is pleasing to the eye? Does it harm our body? I don't know if you usually find new tables, cabinets, ceilings, wallpapers, etc., which usually have a pungent smell?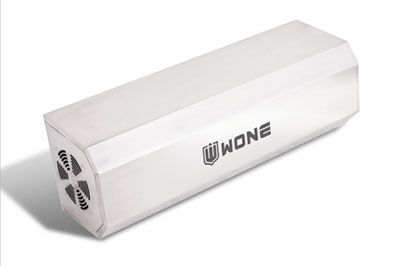 In recent years, the poisoning incidents of Nanchang kindergartens, Hu's furniture, and dormitory poisoning incidents have made us have to re-examine the harm of formaldehyde. The air pollutants in the office are mainly formaldehyde and benzene. Long-term inhalation of the air containing formaldehyde and benzene is equivalent to taking chronic poisons. The polluted air can be treated by these three methods: first, open the windows and doors to ventilate and dilute the content of formaldehyde and benzene. The second is to add green plants indoors for photosynthetic absorption, such as green dill, saxifrage and so on. The third is to use air disinfection machines.
Some people will ask, why not use an air purifier? Because air purifiers have many shortcomings in addition to their good-looking appearance: a purifier only has an interception function and cannot eradicate particles in the air. The second purifier has no disinfection function and can only play a filtering effect, and it is easy to cause secondary bacterial pollution when empty. Third, the maintenance cost is high, and the filtration + activated carbon filter element costs at least more than 1,000 yuan to replace once. Under the circumstance that the price is almost the same, WONE recommends that you use an
air disinfection machine
, which saves money, safety and efficiency, and is very suitable for the office environment.
Next: What Are the Features of Ceiling-mounted Air Disinfection Machine?