Boots Cleaning Machine, Hands Wash Dryer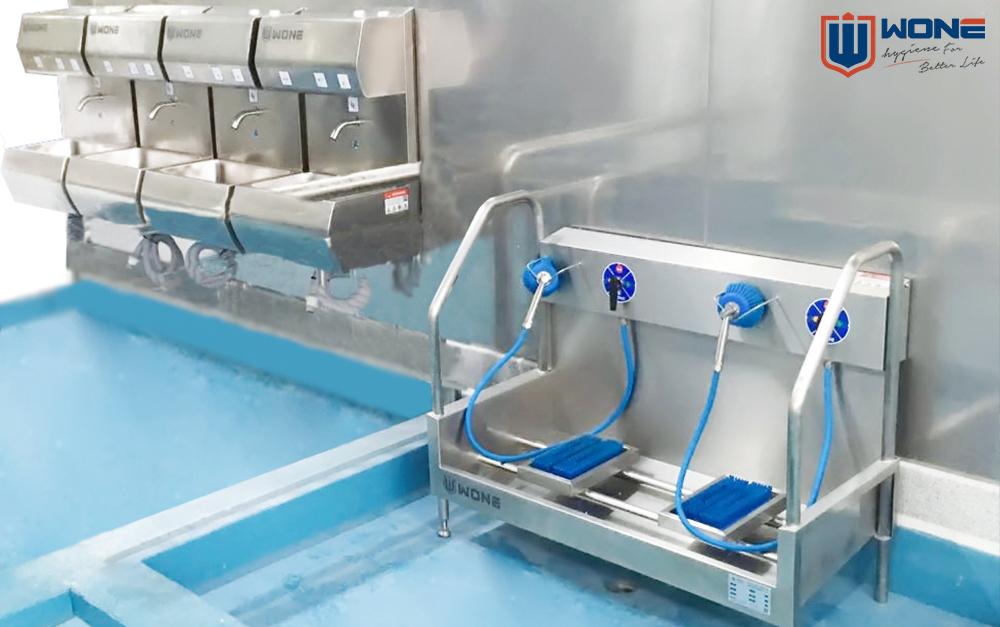 Boots Cleaning Machine
Super high costperformance, larger cleaning
304 stainless steel production, sanitary design, seamless.
Automatic welding molding, Strong and durable structure, Install against the wall or on the ground. Less space.
Safety handrails, Proper pedal height, More comfortable use.
Compact structure, easy installation, less space, Adjustable anchor to adapt to different terrain.
Hands Wash Dryer
Wall-mounted to save space, Collection three functions-hand washing, hand disinfection, hand drying.
304ss metal form, Automatic welding. Strong structure. Sanitary design without residual dirt.

Non - contact automatic air and liquid for more health and safety. Foam hand sanitizer is more economical and more uniform.

Waterproof splash design, effectively prevent secondary pollution of hands.

Large storage tank, easy to open the lid to supplement the hand sanitizer.

10 seconds dry hands, Constant temperature system, efficient and comfortable.

Suitable for commercial kitchen, hotel, hospital, school and other small space places.