The solution for the walking pollution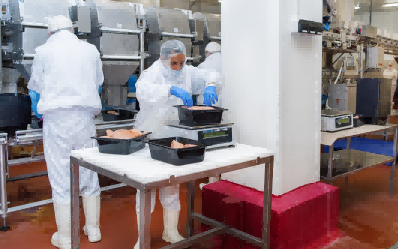 In the processing of meat products, a lot of sewage and dirt splash on the ground, the staff's shoes and boots are inevitably polluted. Keeping shoes clean, is an important content of the hygiene environmental.
Many meat product plant,the workers often wear boots, and the sides of the boots are more likely to be polluted and pollute other food contact surfaces. WONE offers a series of shoe cleaning solutions.
Walkway shoe cleaning equipment is widely used in the export of meat workshops because:

it is mandatory for all employees in the workshop have been cleaned

particularly suited to slaughtering, cutting and so on in their water shoes shop staff

no contact, rely on automatic induction, can be achieved
Induction boot cleaning equipment is widely used in the interior of the meat shop or changing room because:
it is small in size, easy to move
without contact, rely on automatic induction, can be achieved, the hand will not be shoe pollution
have splash proof design, can be placed in the corner shop, instruments wash room, dressing room, etc
for heavy dirt, can be repeated washing, to ensure that the cleaning effect
Manual boot cleaning equipment, although very traditional, is readily accepted in the meat shop or changing room because:
it can be used to supplement the single shoe cleaning machine, to deal with residual dirt
it flexibly adapted to all kinds of shoes
it can switch of clean water and wash shoes agent cleaning mode
for heavy dirt, can be repeated washing, to ensure that the cleaning effect