The Desirable Features of a Good Hygiene Cleaning Station
Views: 56 Update date: Aug 19,2023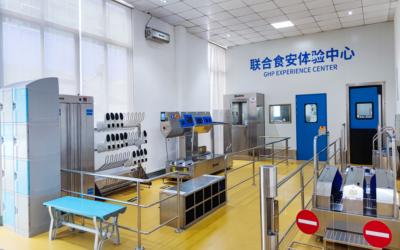 Maintaining high standards of hygiene has always been crucial, but in today's world, it has become even more critical. With the ongoing pandemic, individuals and organizations are prioritizing cleanliness and the implementation of effective hygiene practices. One essential component in achieving this is a good hygiene cleaning station. This article will delve into the desirable features of such a station and why they are important.
First and foremost, a good hygiene cleaning station should be easily accessible. It should be strategically placed in areas where people typically gather, such as entrance points, food workshops, and dining areas. By having easily accessible stations, individuals are more likely to follow proper hygiene practices, ensuring better overall cleanliness.
The next important feature is convenience. A good hygiene cleaning station should be user-friendly and require minimal effort to use. It should have clearly marked instructions and be designed in a way that allows for quick and efficient cleaning. This convenience factor encourages individuals to use the station regularly and saves valuable time in busy environments.
Another critical feature to consider when designing a hygiene cleaning station is the availability of essential hygiene products. This includes features such as hand sanitizers, soap dispensers, paper towels, and waste bins. These products should be well-stocked and regularly replenished to ensure continuous use. Effective management of these supplies encourages regular handwashing and disinfection, reducing the risk of contamination and transmission of pathogens.
Furthermore, a good hygiene cleaning station should promote sustainability. Consider incorporating eco-friendly features such as sensor-based hand sanitizers and soap dispensers, as these reduce waste and save resources. Additionally, using products that are gentle on the skin and the environment, such as biodegradable soaps or sanitizers, contributes to the overall sustainability of the station.
Maintenance and cleanliness are significant factors to consider in a good hygiene cleaning station. Regular inspections and cleaning schedules should be implemented to ensure the station remains clean and fully operational at all times. Routine checks should include verifying the functionality of soap dispensers, refilling hand sanitizers, and cleaning the whole hygiene station. Proper maintenance ensures that the station remains functional, reliable, and visually appealing, instilling user confidence in its efficacy.
Lastly, the hygiene cleaning station should be visually appealing and well-designed. The layout and aesthetics of the station can greatly impact its usage. Incorporating visually appealing elements such as informative posters or displays can serve as reminders for individuals to maintain good hygiene practices. An attractive and well-designed station fosters a positive user experience, encouraging regular use and compliance.
In conclusion, a good hygiene cleaning station plays a vital role in maintaining cleanliness and promoting hygiene practices. By incorporating features such as accessibility, convenience, availability of essential products, sustainability, waste management, maintenance, and aesthetics, the station becomes an effective tool in combating the spread of germs and diseases. Businesses, organizations, and public spaces that invest in quality hygiene cleaning stations prioritize the well-being of their staff and customers, creating a healthier and safer environment for all.
Prev: Boot Cleaner: Avoid the Transfer of Solid Residues
Next: What would the hygiene euqipment suppliers provied to his customers