Satellites Cleaning Station MCP
Satellites cleaning stations installed in areas where need regularly cleaning, the MCP Pillar type cleaning stations combine rinse, foam and disinfection function.
Product Details
Technical Parameters
Order Guides
MCP Pillar type cleaning stations (Satellites) are freestanding install, fix on ground and roof beams, no need drill holes on walls and cause damage. With proper fix, it can be vertical install or sloped.
The MCP work station is a part of centralized OPC system (Need boosted water supply, chemicals supply and compressed air supply) or decentralized foam cleaning systems. Suits a wide array of industries.
Max 5 pipes: Hot water, cold water, foam concentrate, sanitizer, compressed air.
Functions with 4 pipes: Rinsing, Foaming, Disinfection
Functions with 5 Pipes: Hot water Rinsing, Cold water Rinsing, Foaming, Disinfection.
Hygienic design, satellites can mount on, hose reels and electric socket can mount on.
Stainless steel 304 made, easy assembly.
Minimum installation space, can install at anywhere inside workshop.
Hose reels can install on upper part, increase cleaning area and radius.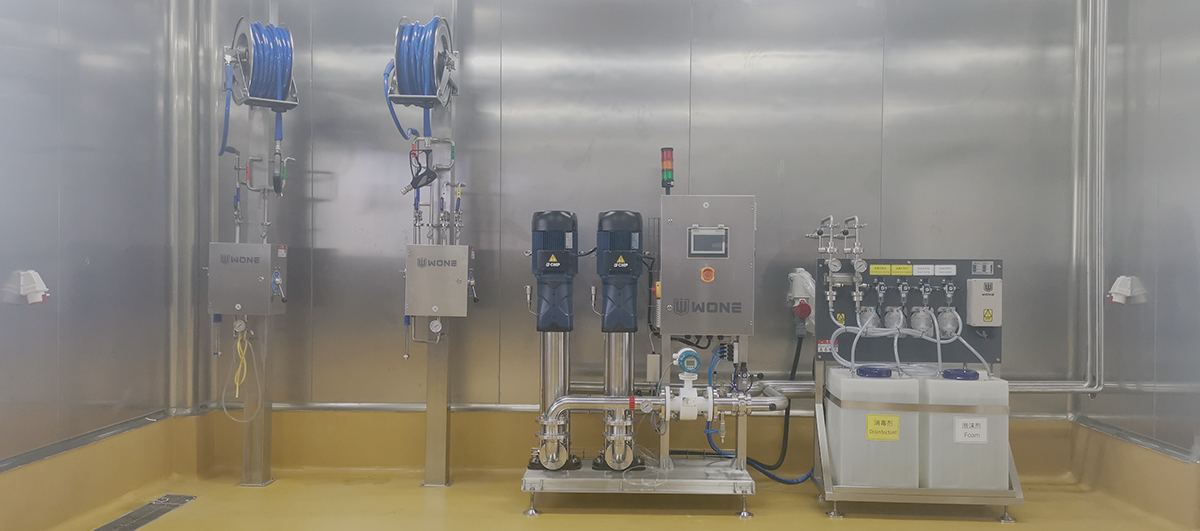 Height option: 3~7meters.
Pipes inside pillar: MAX 5pcs
Material: SUS304 or SUS316L.
Lancer and spray nozzles holder on side.
Installation: Anywhere (need fix on ground and beam)
Inquiry Now
Can't find the specific information you're looking for? Have a question ? Contact Us