Personnel Hygiene Station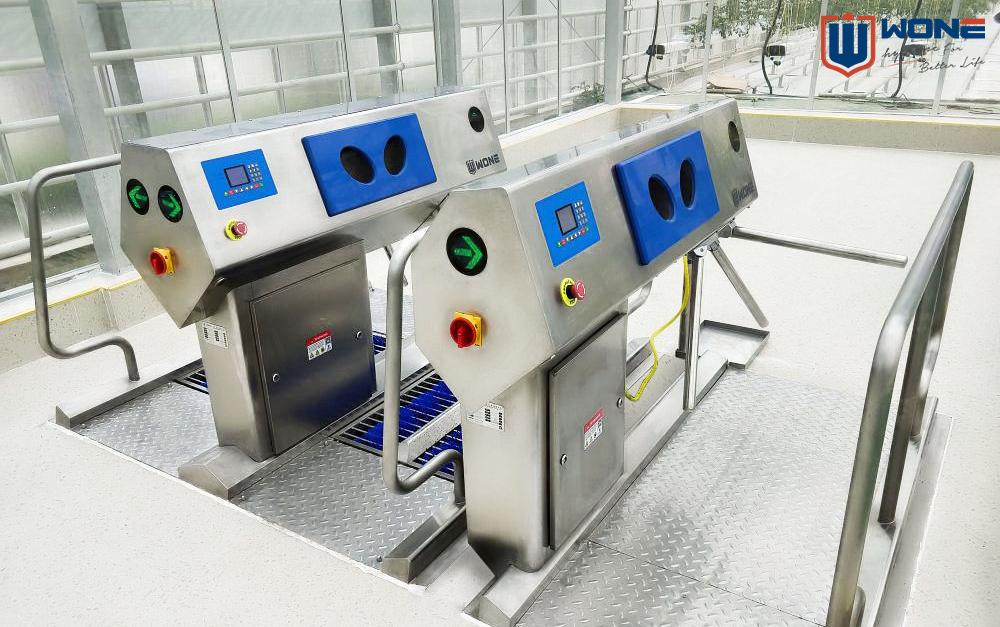 Personnel Hygiene Station
Subvert the traditional manual cleaning, collection of cleaning boots, hand disinfection, boots disinfection, personnel flow statistics, energy consumption statistics and other functions.
Automatic feeding system for imported detergent and disinfectant. Soap or disinfectant liquid shortage alarm, automatic ratio, accurate maintenance of disinfection concentration.
Safety rails & man-machine pedal, Prompt disassembly & installation, Easier cleaning and maintenance.
304SS metal form, sanitary design, seamless, strong structure.
Waterproof control panel can set a variety of custom parameters, two-level administrator password, more effective control and query.