PBW-24 Personnel Hygiene Station
Product Details
Technical Parameters
Order Guides
Hygienic Entrance with Hand and Sole Sanitization
Hand Wash+Soap Clean+ Hand Dry+ Hand Disinfection
with Sole Disinfection + Sole Drain + Turnstile
The PBW-24 hygiene station integrates the whole hand cleaning, and sole disinfection basin.
Employee stand on sole disinfection sinks,while wets hand and cleaning. And then he begin to drain the shoe, he dries hand and disinfect them at the same time. Turnstile release then and allow he go to next area.
Features and Benefits:
High throughput capacity
Walk through type and ergonomic design.
Entirely stainless steel 304 finished.
Simultaneous sole sanitizing and hands cleaning, time saving.
Left and Right version available.
Sensor operated and automatic.
Sole Cleaning Sink
Sole disinfection basin auto refresh, sanitizer auto dilution and mixture ration control.
Hands Disinfection
Chamber with light.
Chamber with plastic front panel, hands protection.
Chamber corners are rounded, easy cleaning, sloped bottom.
Stainless steel nozzles are delicate designed and state-of-the-art craft, good atomization of disinfectant.
Turnstile and Access Control
17, Turnstile will be released only after hands disinfection.
18, I-CLEAN Controller with various protection such as chemical lacking, motor overload etc.
19, I-CLEAN Controller enable user set sanitizer dose and dilution percentage.
20, Card reader, Face ID etc. monitoring system can be integrate into the I-CLEAN Controller.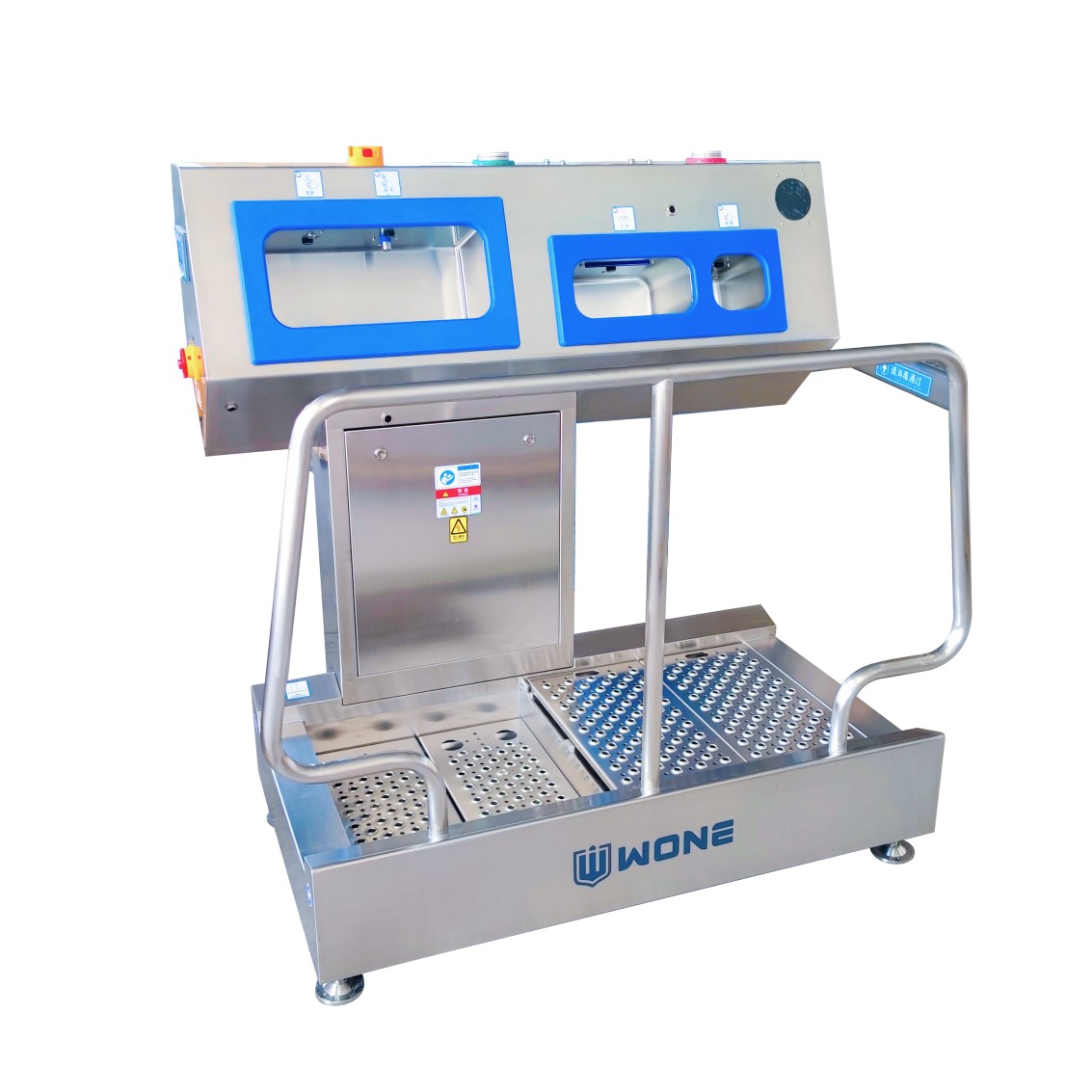 Inquiry Now
Can't find the specific information you're looking for? Have a question ? Contact Us