Centralized OPC
Centralized OPC (Open Plant Cleaning) systems suit cleaning and sanitizing large production plant or high EHS request factory.
Main station (include booster water station, chemical management system, controller) will install in machinery room, only satellites cleaning stations will install inside production plant and connect main station by stainless steel pipes. Which means, there are no potential risks of chemical pollution.
WONE technology have rich experience of design, produce and install the OPC cleaning solutions. Reasonable arrangement of Main stations, satellites (cleaning stations), hose reels and piping engineering. We know food industry hygiene requirements and have ability provide you perfect solutions.
Centralized OPC System Overview: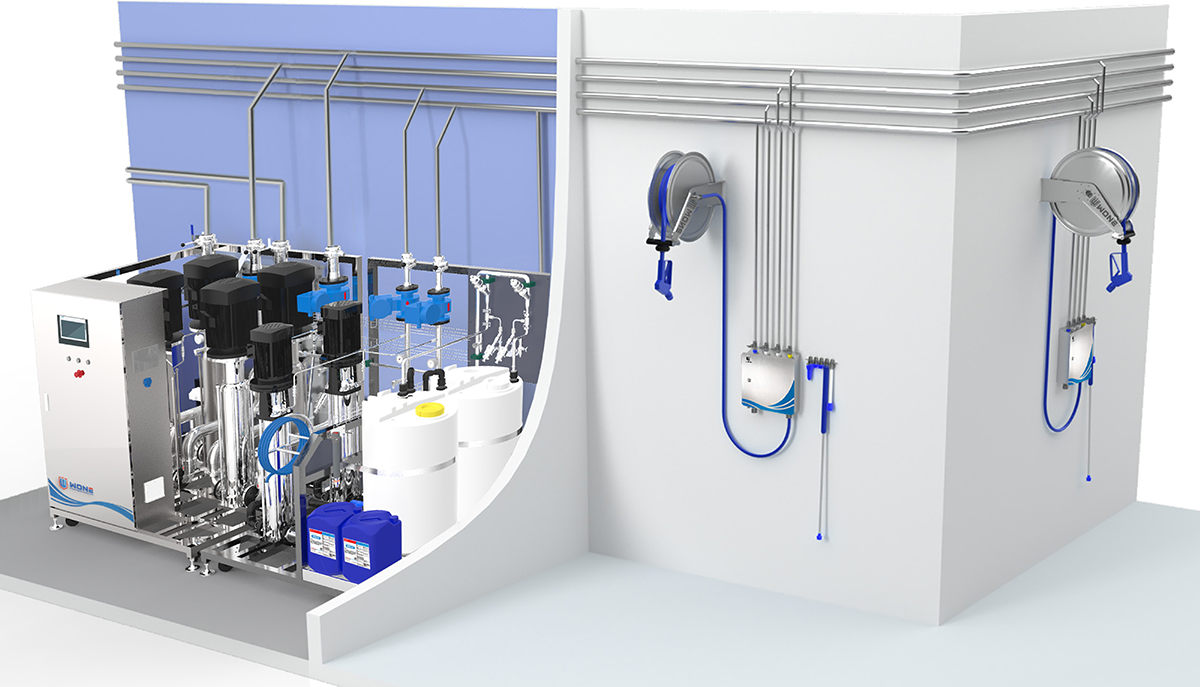 Displaying 1 to 4 ( of 4 products)